​Children and teens are creating and sharing information more than ever using digital media. They send text messages, use apps like Facebook, Snapchat, Instagram and Twitter, write blogs, share photos and videos to stay in touch with friends and family, and to make new friends.
Social media offers lots of opportunity to help your child be creative, stay connected and informed. But it's important to learn about the different technologies and how your children use them so you can help keep them safe online.
Please join Plato Academy for the Cyber-Bullying Presentation for Parents on how to keep your kids safe online on
Wednesday, February 21st @ 5:30 with Deputy Hughey at the Christopoulos Hall​.
If you are interested in attending, please RSVP with the front office or email Mrs. Parker.
It's time! Battle of the Books has begun. Book lists were sent home before the holiday break. Students may choose to check out books from their homeroom teacher or you may find the books using outside sources, such as the library, book stores, etc... We will spend the next few months reading the books and then battles will begin in April. Remember, it's not how speedy we read, but how much we comprehend and enjoy the books.
​Who's going to join us in reading? Let's have some fun!!!
**Please be sure to check FOCUS to monitor your child's grades and progress throughout the Quarter!**
Plato Academy Mission Statement

The mission of Plato Academy Charter Schools is to assist students in achieving their full potential by requiring and nurturing high
academic and behavioral standards in a safe, supporting, challenging and enthusiastic environment fostered by a commitment and cooperative effort between the school, students, parents, and community.​
Powered by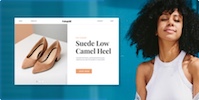 Create your own unique website with customizable templates.