Nature's Academy
Fort Desoto
Monday, May 21, 2018
8:45- 3:00pm

Our 3rd grade students will experience a mangrove nature walk, research water quality, seagrass dip net, and help out with coastal cleanup. They will learn about the relationship between water quality and biodiversity, and our role as stewards of estuaries and watersheds in our communities.

**NOTE: Students will need a bagged lunch, change of clothes, sunscreen (already applied that morning & extra to put on at lunch time), a towel, water shoes (they have extras if you do not have any)

Students and chaperones will ALL need to be registered online with the program itself. Please also register for chaperones.


**Please be sure to check FOCUS to monitor your child's grades and progress throughout the Quarter!**
Plato Academy Mission Statement

The mission of Plato Academy Charter Schools is to assist students in achieving their full potential by requiring and nurturing high
academic and behavioral standards in a safe, supporting, challenging and enthusiastic environment fostered by a commitment and cooperative effort between the school, students, parents, and community.​
Powered by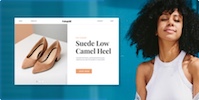 Create your own unique website with customizable templates.