​
Vocabulary Work is passed out on Fridays and due the day of the test (Friday)
Nightly reading log should be filled out 5 out of 7 days of the week.
Book Projects will be assigned each quarter. Please stay tuned for that information.
​
Homework:
Read 20 minutes

Vocab Week 12 due 1/18
Extra Enrichment Work:
1. iStation ISIP activities

Login to Readworks for Comprehension Work
In case students loose their login information
1. Have students go to
www.readworks.org/student
2. If student is in 3A enter class code TZDLPG
If student is in 3B enter class code 7ZGACZ
If student is in 3C enter class code QJ5AYK
3. select students last name
3. password is 1234
4. complete assignment
Powered by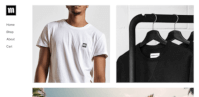 Create your own unique website with customizable templates.