INFORMATION ABOUT CHANGE OF LOCATION
Wednesday, January 16, 2018
Dunedin Fine Arts Center

*A new form was sent home with students. No need to send in money, just sign form and send back*

Students will be engaged in a gallery discussion involving science and history, social influence and impact, principles and elements of design, creative problem solving and humor.
They will also be participating in a hands-on interactive area where they explore, create and build on concepts and images from the original artworks seen in the gallery!

Plato Academy Mission Statement

The mission of Plato Academy Charter Schools is to assist students in achieving their full potential by requiring and nurturing high
academic and behavioral standards in a safe, supporting, challenging and enthusiastic environment fostered by a commitment and cooperative effort between the school, students, parents, and community.​
Powered by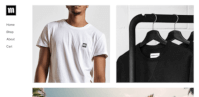 Create your own unique website with customizable templates.