This page contains a copy of the 3rd grade standards for each subject area. You may preview the document or download a copy by clicking on the file.

These are the standards that will be covered throughout the year, and what your child is responsible for knowing by the end of 3rd grade!

Powered by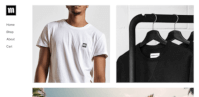 Create your own unique website with customizable templates.